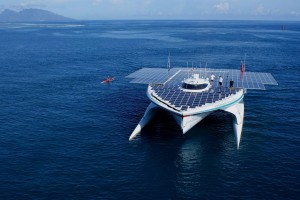 NOMAD POWER marine inverters provide AC power for marine vessels when onshore power is unavailable.
NOMAD POWER has designed mobile power solutions geared specifically for the marine market, with products and solutions which may be used in power and sail boats. These products provide clean and quiet AC power, so you need not worry about noise while enjoying your time on board.
Our inverter/chargers connect to your boat's existing electrical system, directly to the battery bank and into shore power so that it can draw power or recharge batteries when necessary automatically.
Click through to see our range of marine products
Marine inverters
Marine inverter-chargers
Marine battery chargers