The NMCB range provides robust and accurate circuit protection and was created to be safe aboard gasoline powered boats and vehicles, meets SAE J1171 external ignition protection requirements.
Suitable to use in non clean and non dry environments
Combines switching and circuit protection into a single device
Trip free, should a short circuit or tripping condition occur, the contacts are forced apart and the breaker cannot be held closed by means of the lever.
This single pole thermal type breaker is ideal for auxiliary and accessory circuits, trucks, buses, RVs and marine applications, battery chargers and DC audio systems.


NOMAD NMCB CIrcuit Breaker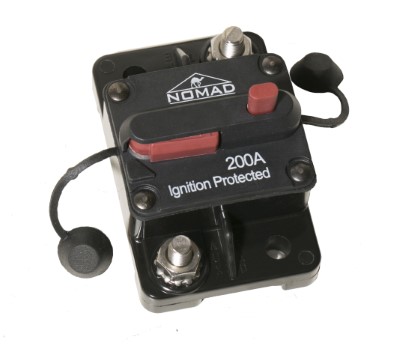 NMCB MODELS